Our premises can and have catered to the following events - maybe yours can take place here too!
Annual Dinner
BBQ
Company Training and Team Building
Family Gathering / Family Day
Meetings
Parties : Birthday Party, Theme Party, Wrap Party or any kind of party...
Summer Camp
Wedding
Video Shooting : Film, Drama, Docu and etc.
Previous BIG Events at Eco Venture
Warrior Trail 2015
January 30 & 31, 2016
Hosted in Partnership with EcoVenture, Warrior Trail pitted hundreds of visitors against Malaysia's newest obstacle course in a brisk, muddy test of strength, stamina, and courage. They climbed walls, forded rivers, climbed, crawled, swung, and jumped through 25 unique obstacles—scrambles, carries, jumps, and drops— in search of the only prizes that really matter: mud, sweat, and glory!
PCC Maxxis Presidential Ride
October 18, 2015
Sponsored by Maxxis tire manufacturer and organized for Pedalholics Cycling Club (PCC), the PCC-Maxxis Presidential Bike Ride attracted over 1,000 participants from Malaysia, Thailand, Singapore, and Indonesia. Mapped, marshaled, and organized by and for mountain bikers, the 55km course included brutal climbs and thrilling downhill glides to satisfy all tastes, while all who finished entered a raffle for up to RM100,000 in cash and prizes.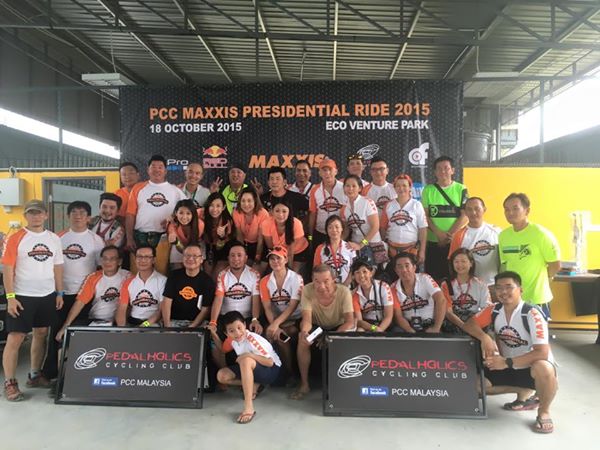 Semenyih MTB Challenge 2015
August 22 & 23, 2015
Semenyih EcoVenture Resort and Recreation proudly welcomed some 900 guests for 2 full days of cross-country cycling! Covering 38km in the total distance jamboree category, the Semenyih MTB XC Challenge drew representatives from Ciclista apparel, Cyclomotion Bike Store, and Cycling Malaysia magazine, and was endorsed by the Malaysia National Cycling Federation.
OPA-RMC Gran Fondo 2015
March 15 2015
Between members of the public and Malaysia's Royal Military College (RMC), over 700 riders turned out for the RMC's annual Gran Fondo event. Organized in collaboration with Semenyih EcoVenture Resort and Recreation and the Old Putra Association, the 125km course started in the main arteries of Kuala Lumpur, taking riders through Hulu Langat and up Bukit Hantu. The first place winner of this year's King of the Mountain cycled away with a business class return ticket to Jakarta, courtesy of sponsor Malaysian Airlines.
4 x 4 Challenge
26-28 December 2014
Organized by NGO 4X4 Offroad Runner Malaysia, the December 4 x 4 challenge pitted rugged 4 x 4s against one another in a muddy, bumpy, adventurous race through Semenyih EcoVenture's purpose-built obstacles. A few roll-overs tripped up some of the contestants, but everyone finished in decent time and a good time was had by all!