Into The Woods Night Trail 2016

---
---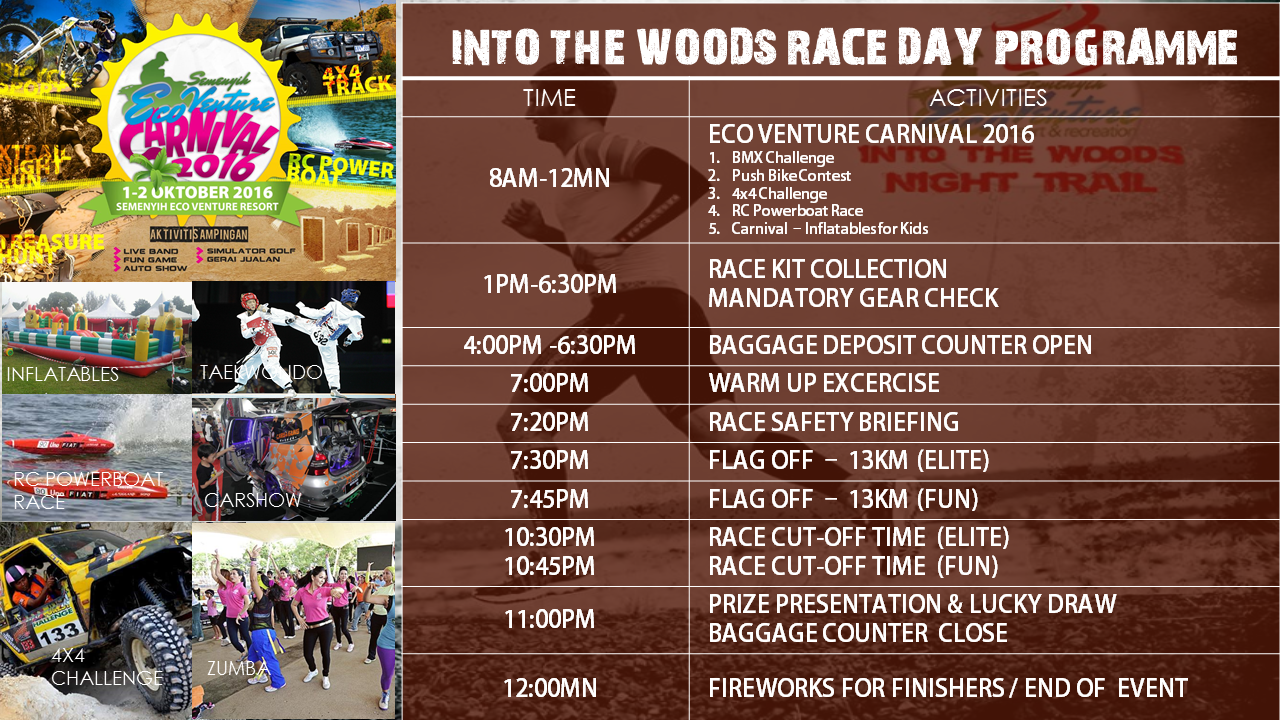 ---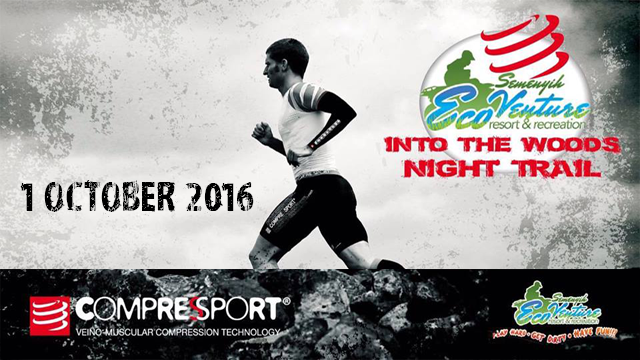 Race details:
A) Date : 1st October 2016 @ 7.00pm
B) Venue : Semenyih Eco Venture Resort & Recreation
C) Distance : 13Km
D) Cut-off time : 3.0 hours
Mandatory items (missing any items might prohibit a participant from starting the event):
A) Headlamp (a must)
B) Back blinking light
C) Water bottle (optional)
D) Handphone
Flag off time:
A) Flag off time at 7.30pm will be consider as Competitive Category for podium finishers
B) Flag off time at 7.45pm will be consider as Leisure Category for non podium finishers.

Runners are advised to choose their flag off times accordingly.
Registration period / Timeframe:
A) Early birds - 10th June till 15th July 2016
B) Normal rates - 16th July till 30th August 2016
Registration fees:

A) Early birds - RM75.00/person
B) Normal rate - RM84.50/person
Note: subject to 6% service charges
And only OPEN to Malaysian for Prize Contenders

Categories:
A) 13KM Malaysian Men Open (16-39)
B) 13KM Malaysian Men Veteran (40 years old and above)
C) 13KM Malaysian Women Open (16-34)
D) 13KM Malaysian Women Veteran (35 years old and above)
Prizes:
A) 1st position - RM700.00 cash+ RM700.00 worth of products + trophy
B) 2nd position - RM500.00 cash + RM500.00 worth of products + trophy
C) 3rd position - RM300.00 cash + RM300.00 worth of products + trophy
D) 4th position - RM200.00 cash + RM200.00 worth of products + trophy
E) 5th position - RM100.00 cash + RM100.00 worth of products + trophy
F) 6th till 10th position - only Trophy
Remarks: All categories Men Open, Men Veteran, Women Open and Women Veteran will be enjoying the same.
Runners entitlement:
A) Compressport round collar tee
B) Finisher medal for all whom have completed within cut-off time
C) Personalized bib number & online registration
D) Personalized timing chip
E) E-certificates
F) Goods & Food refreshment
G) Cash prize and product vouchers for winners
Race kit collection:
Date: 1 OCTOBER 2016
Time: 1pm till 6.30pm
Venue: Semenyih Eco Venture Resort & Recreation
Lot No. PT 1351, Jalan Sungai Lalang Semenyih,
43500 Semenyih, Selangor, Malaysia
* Subject to changes and do follow up closely for revised updates prior to the dates
** There will be no race kit collection during the race day
Product Add-Ons:
Sizing selection and color choices will be subject to availability during race kit collection.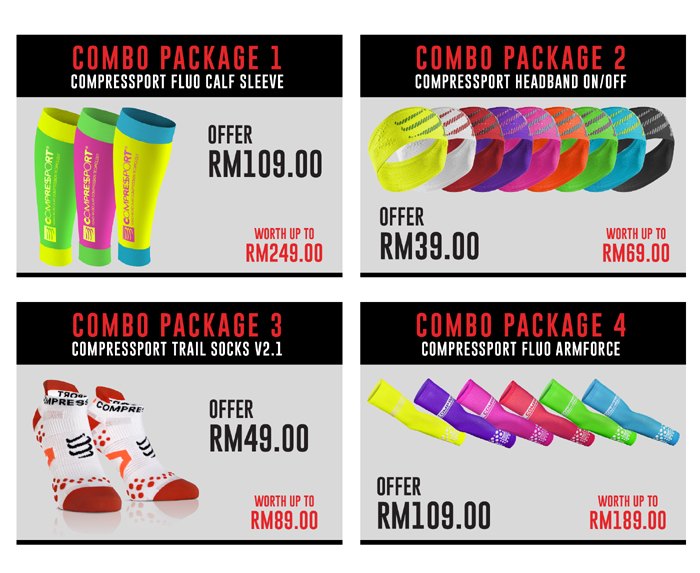 Accommodation Promotion: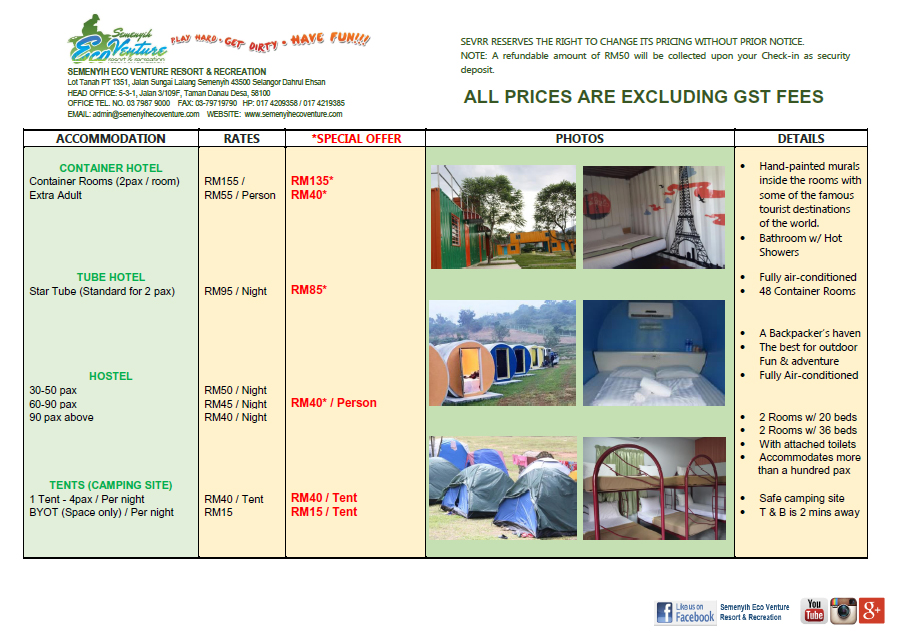 Save
Save